History of the Alumni Association
In June of 1947, the John A. Gupton Alumni Association was founded. An annual meeting was held in the month of June during graduation week during that time. Mr. Gupton believed that establishing the Alumni Association would ensure a lasting bond between the graduates and the school. There were six members on the alumni committee. A faculty advisor was to serve on the alumni committee along with any graduate that chose to do so by Mr. Gupton. In 1965, John A. Gupton College was incorporated as a non-profit educational institution. Each graduate of the college became an equal owner in the college. The Alumni Association remained strong until the late 1980's and began to diminish. Several alumni members and members of the board decided in the mid 90's to revive the association. Alumni members have become more active in the association, as well as, seeking prospective students to attend the college.
In 2003, the Southern Association of Colleges and Schools suggested that the school have an endowment fund established equal to at least one year's operating expenses, should the school fall under hard times. The alumni association has established an endowment fund to show support of the college and its future. The association meets every year the first weekend in August in Nashville, This annual reunion and event is a time of enjoyed by all those attended. Each year, 50 year pins are presented to those members who graduated from our institution. TN. In 2015, the college began presenting 25 year pins to those members who graduated from the institution. The Ligature, the official publication of the alumni association has been the printed voice of college news. John A. Gupton College Alumni Association comprises of over 2,300 graduates and remains vital to a funeral service it alumni and the education institution it serves.
---
History of the College
A New Generation: John A. Gupton College and its Founders
John Alexander Gupton, Jr. was born on August 31, 1907 in Davidson County, TN to John Alexander and Laura (Duggin) Gupton. He attended the public schools in Davidson County and graduated from Central High School in 1925. In 1929, he graduated the Gupton Jones School of Embalming. He began employment at Gupton Undertaking Company in 1930. In 1931, Mr. Gupton was promoted to Vice-President of the Gupton Undertaking Company and the position of embalming instructor at Gupton-Jones Embalming School. In 1937, Mr. Gupton was made manager of Gupton Undertaking Company. John Jr. was considered one of the finest embalmers and restorative artists in the south. His abilities of facial reconstruction keep him in high demand.
His first marriage was to Donna Lue Stephenson and to them was born five children: Treasure, Laura Lynn, Donna Joyce, John Lawrence, and David Alexander Gupton. In 1944 he opened Gupton Funeral Home on 2118 8th Ave. S. On May 22, 1944, he married Capitola Bernadean McGee and had two Children: John A. III and Bernadean Michaela Gupton.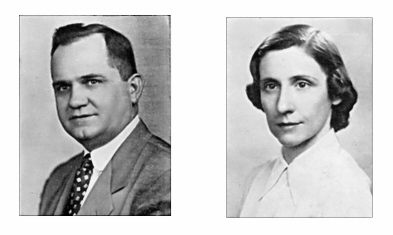 Capitola Bernadean McGee was born on November 21, 1917 in Nashville, TN to Roy and Annie L. (Wills) McGee. She was educated in the public schools of Davidson County and graduated from East High School in 1935. In 1936, Bernadean went to school at Tennessee College for Women in Murfreesboro, TN then transferring to St. Thomas School of Nursing in Nashville. She took a job at St. Thomas Hospital and later became Chief Surgical Nurse. In 1942, Bernadean graduated from Peabody College for Teachers with a Bachelor of Science in Nursing. She became a member of the faculty of St. Thomas School of Nursing and Nashville General Hospital School of Nursing. In May of 1944, she married a childhood friend and neighbor, John A. Gupton, Jr. In 1947, she graduated from Peabody College with a Master's Degree in Nursing Education.
Starting From Scratch: John A. Gupton College of Mortuary Science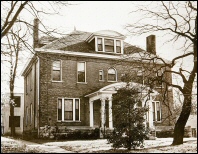 In March of 1946, John Jr. and his wife Bernadean purchased the former Gov. Hill McAlister Mansion located at 2507 West End Avenue, in Nashville, TN. John A. Gupton College of Mortuary Science was founded and opened on September 25, 1946. John A. Gupton was President and Bernadean Gupton was Educational Director. The college was located in the McAlister Mansion. Renovation of the mansion for the college consisted of: 1st floor for offices and a preparation room; 2nd floor were laboratories, a casket display room, library and student lounge; the 3rd floor included a lecture hall, lockers and private living quarters. Dormitories were also available to students on a first come basis. The first class began on September 27, 1946, with an enrollment of twenty-six students. The course work was nine months in length with matriculation held in March and September. In 1952 additions were needed, a large two story classroom building, Paul L. Williams Hall (In honor of the colleges 1st Law instructor), was erected. The new building was 3,700 square feet with the floor plan as follows: the 1st floor included two offices, storage rooms, utility rooms, lockers, lecture room and preparation rooms; the 2nd floor included a large lecture room and a new installed modern well-equipped science laboratory.
The growth of the college began to increase after 1954, with Gupton-Jones merging with the Dallas Institute of Mortuary Science. John A. Gupton College became the only mortuary college in the southeast. In the next few years more additions were made: Alumni Hall was erected adjacent to Williams Hall, and housed the Administrative offices and a large conference room; Kensington Place Hall, a large two story building was erected behind Williams Hall and housed Memorial Library, faculty offices and two lecture rooms and Puryear Mims Hall was located two blocks from the main campus at 2810 Vanderbilt Place and was used for Fine Arts instruction. In addition, the college maintained affiliations with five area hospitals, including Vanderbilt University Hospital, St. Thomas Hospital, Baptist Hospital, Metropolitan Nashville General Hospital, and the Miller Hospital. Through this affiliation the students had the opportunity to practice the principles and theory of embalming. Embalming was performed at the hospital or the college preparation room, which was supervised by Mr. Gupton.
In October of 1964, the college was incorporated under the laws of the State of Tennessee as a school of mortuary science. The school was incorporated as a non-profit educational institution in 1965, and has since been known as John A. Gupton College. In keeping with standards set by the American Board of Funeral Service Education in the fall of 1966, a program of study leading to an Associate Degree in Mortuary Science was offered. The college received correspondence from the Southern Association of Colleges and Schools on January 14, 1970 and official accreditation at the Association's annual meeting in December 1971. This accreditation made John A. Gupton College the 1st college accredited by both the American Board of Funeral Service Education and a regional accrediting agency with scholastic transferability, pioneering efforts of better educational standards.
In 1988, Mr. Gupton's health diminished relinquished his duties as President of the college; he later passed away on December 15, 1988. John A. Gupton, III assumed the position of president of the college. Mrs. Gupton remained on the faculty for several years until her death on March 7, 1994. They both are interred at Calvary Cemetery in Nashville, TN. The board of directors and the Gupton heirs decided to sell the campus to Vanderbilt University in the fall of 1991. The college relocated to a new, modern, fully-equipped 20,000 sq. ft. facility located in mid-town Nashville at 1616 Church Street in fall of 1992. In 1994, B. Steve Spann, a 1982 graduate of John A. Gupton College became the college's third and current President. The school purchased a fourteen unit apartment building adjacent to the new campus in April of 1998. The new addition gave students an opportunity to be housed on campus. In July 2006, the college purchased an adjacent one-half acre lot for additional parking space. The college now comprises two and a half acres in downtown Nashville.
The College offers an accredited Associate of Arts Degree in Funeral Service, Associate of Applied Science Degree in Funeral Service and a non-accredited Funeral Director Certificate program. The Certificate program meets the State of Tennessee educational requirements for a funeral director. President Spann, the Board of Directors and the Alumni has taken the school to a new generation of educational standards. Mr. & Mrs. Gupton prevailed against the odds of success and rose to become leaders of professional standards. The legacy they left, are instilled in the minds of its graduates and the college that remains today. John A. Gupton College has graduated over 2,300 graduates and remains vital as a funeral service education institution.